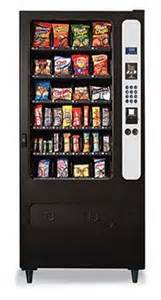 Trend Vending offers a variety of snack food vending options to keep your office energized and productive. We stock local Pennsylvania snack food companies and all of your traditional favorites.
With snack options conveniently located in the office, your employees will never have to waste valuable time out of the office the next time hunger strikes.
Snack Vending Options
Our snack vending machines can be fully stocked with local products and all of your traditional snack favorites.
Snyder's of Hanover
Frito Lay
Hersheys
Herr's
TastyKake
Utz
Mars
Healthy Vending Options
Provide your employees with convenient, healthy snacks to fuel their day. Healthful food contributes to a better sense of wellbeing and a more productive lifestyle. We offer a full range of healthy vending services and Company Kitchen micro markets to partner with you and your company's wellness initiatives.
Snack Vending Machine Services
We provide snack vending machines at no cost to you! Many of our machines take multiple payment options including bills, coins, and credit cards. Our 24/7 customer service insures machines will always be running smoothly and your employees will never go hungry again.