Over 40 years' Experience Installing and Servicing Vending Machines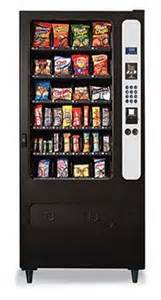 As a locally-owned and operated business since 1971, Trend Vending provides great service by establishing close relationships with our customers.  Over the years we have provided the vending services at Hersheypark and the Giant Center, Hershey Entertainment and Resorts Company, and the Commonwealth of Pennsylvania.
Vending Services Throughout Central Pennsylvania
We proudly serve Central Pennsylvania and surrounding areas including Dauphin, Cumberland, Lancaster, Lebanon and York Counties and the cities of Harrisburg, Hershey, York and Lancaster.
Please note that exceptions to this service area will not extend past states bordering Pennsylvania.
To request service in a location outside our service area, contact our staff and we can discuss the possibilities of installing a vending machine in your area.
Proud to Serve the Local Community
It has been great getting to know all the members of our community and learning about other local businesses. As we grow we are expecting to expand into new regions of the state.