Welcome to Trend Vending Inc.
Professional Vending Machine Service in the Central Pennsylvania Region.
Trend Vending sells, services, and supplies vending machines for small to large offices, organizations & apartment buildings throughout Central Pennsylvania.  Look for our sticker on vending machines in Harrisburg, Hershey, Lancaster and throughout Dauphin, Cumberland, Lancaster, Lebanon and York Counties.
Hassle-Free Vending
Select from our list of 1,000s of vending machine snacks & drink options and we'll take care of all the maintenance, service, and inventory stocking for you.
Unlike some vending machine companies, all of our vending machines are clean, well maintained, and installed at zero cost to you when you sign-up for supply service from Trend Vending!
We are your reliable vending machine specialist with over 45 years of experience.
Our company specializes in commercial vending installations and look forward to helping you solve your specific vending machine needs. We are family owned & operated, offer competitive pricing, and want to provide you with the best healthy options.
Find the Best Vending Machine for your Business
Custom solutions are available and we are on call 24/7 for customer vending machine repairs. Over 45 years of experience allows us to recommend the best option for your business in Pennsylvania. Trend Vending, Inc. is the exclusive Company Kitchen supplier in Central Pennsylvania.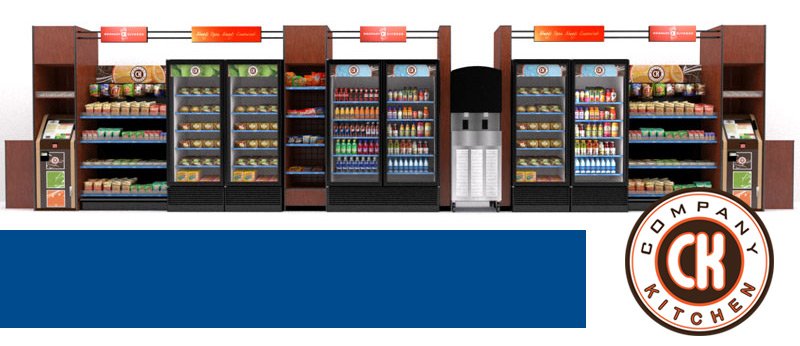 Vending Machines and Services We Offer
---
Liven up your break room with a variety of soda vending machines and other cold beverage vending services to keep your office productive, refreshed, and satisfied. Providing your employees with water, sodas, and other refreshments will boost not only their day, but the company as a whole.
Eating right is simple when numerous healthy options are right at your fingertips. Trend Vending services local schools and businesses to bring healthy snack options everyone will enjoy. In addition to traditional vending snacks, we offer many nutritious alternatives.
Trend Vending offers office coffee supplies and services for traditional coffee vending machines. Traditional machines dispense coffee in 8 or 12 ounce pours, adding cream or sugar to the cup if selected. These machines offer a variety of tasty flavors including French Vanilla, Hazelnut, Butterfinger, and Irish Cream.
Trend Vending offers a variety of snack food vending options to keep your office energized and productive. We stock local Pennsylvania snack food companies and all of your traditional favorites. With snack options conveniently located in the office, your employees will never have to waste valuable time out of the office the next time hunger strikes.
Is There a Specific Product / Brand You Want?
We can't list EVERY brand and product we stock for our vending machines, but chances are – we have it!
Call 717.566.3616 or contact us for more details.