24-hour Customer Service, 7 Days a Week!
It is our guarantee that we provide the best vending machine service, maintenance, and support for our customers in Central Pennsylvania. Complete customer satisfaction is our goal and providing the best quality, cutting-edge vending machine solutions is our mission.
Please Note: We only repair machines that are currently filled and serviced by Trend Vending. 

Easy Service, Easy Refills, Easy Vending Machine Installation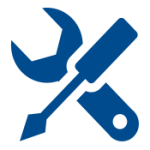 As your vending service provider, we maintain your machine to it's best quality. We make the installation of vending machines easy for the business owner and hassle-free. Machine repairs for our customers are handled quickly and timely to ensure proper operation of your machine.
See all the Pennsylvania vending locations we serve.
Contact us for more information on vending machine services in your area.