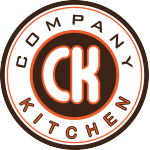 Allow your employees to snack and lunch with ease with Company Kitchen office vending. It's like having a convenience store on site!
Company Kitchen (CK) is a revolutionary vending machine alternative, offering self-serve fresh and nutritious selections such as salads, sandwiches, fruit, snacks, and beverages 24/7.  We are the exclusive Central PA supplier.
This revolutionary micro market is free for the employer.
Contact us for more information
Meal, Snack, and Drink Options
In addition to supplying your office with the traditional snacks and drinks they love, this service supports the wellness initiatives of your company by providing employees with healthy options.
With a host of fresh fare, healthier snack choices, and low calorie beverages, CK offers the perfect healthy vending machine alternative for your office.
This is an example of what a micro market sample include:
Santa Fe Salad
Chef Salad
Chicken Caesar Salad
Southwest Turkey Club
Breakfast Burrito or Muffin
Lays Baked Chips
Carbonated Beverages (Pepsi, Coke & More)

*Soda offerings include low-calorie and diet varieties

Non-carbonated Beverages (Fruit Juices, Flavored Waters & Sports Drinks)
Neuro drinks including Bliss and Daily
La Croix waters
Carrot & Celery Snack Cups
Fresh Fruits & Parfaits
Stocked with fresh and healthy options for your employees.
Contact us for more information
How Company Kitchen Works
This micro market solution is designed to use existing space in your break room or office lobby to fit specifically in your office vending needs. Trend Vending installs the shelving, coolers, and refrigerators depending on the size and configuration of the office space, giving your employees access to healthy vending options around the clock.
With a simple payment process at the self-checkout kiosk, there's no need for a cashier on site. Employees pick their selections up from the shelves and coolers, scan the item's barcode, and make their payments using a credit/debit card, CK Key Card, biometric scanners (thumb prints), or cash at the kiosk.
Healthy Vending Made Easy with Nutritional Analysis System
Inspire healthy employee lifestyles with CK's Daily Nutritional Analysis System. Individuals can view nutritional tracking, personalized settings, and nutritional values on items purchased. The system can also offer incentives for making healthy food selections.
Coming soon through the Client Wellness Portal, HR leaders will be able to track the nutritional habits of a collective group of employees (not individuals for privacy reasons) company-wide, by location or by department. They will be able to provide employees incentives, subsidies and rewards to inspire healthier nutritional habits.
Exclusive Company Kitchen Supplier in Central Pennsylvania
Trend Vending is the exclusive Company Kitchen supplier in Central Pennsylvania. We serve the Dauphin, Cumberland, Lancaster, Lebanon and York Counties.
Whether you're looking to spice up your Harrisburg company break room or add on to your Hershey cafeteria, contact Trend Vending to find out how to bring CK to your office for free!